Hi, everyone! I'm doing the Mid-Year Book Freak Out Tag a little bit late this year because I've been busy with personal stuff in the past three weeks or so. So this tag was created in 2016 by Ely and Chami on BookTube and it has been an ongoing tag around the book community to help bookish people wrap up the first half of their reading year. I have to admit that I haven't been religiously doing this throughout the years, but here I am this year!
As you all know, I got married this year which is why, at the start of the year, I decided to just set 12 books for my Goodreads reading challenge. I knew for a fact that I wouldn't have a lot of reading time this year given that I have a lot of adjusting to do. But as of writing, I've already completed my goal of 12 books, so I decided to adjust it to 20 books! It's not much compared to others' 50+ books a year, but I'm happy that I got past my initial goal early on.
So let's get to the questions:
Best book you've read so far in 2022?
As I've mentioned in the introduction above, at the start of the year, I knew I wasn't going to be able to read as much books given that I need to adjust to a lot of things after I got married, so I was into quick reads and this was one of the short reads I've had on my radar. As it was also one of my reading goals to read more Japanese literature, I am so glad that I finally read one this year and surprisingly, it did not disappoint. I am looking forward to reading the next book!
Best sequel you've read so far in 2022?
I haven't read a lot of sequels yet, and Jenny Han's It's Not Summer Without You is, by far, my favorite. I'm rereading the trilogy this year before watching the Amazon series and I'm really happy that I still loved the story the way I did way back when I first read it in 2011.
New releases you haven't read yet, but want to?
At this point, I have accepted that I will never be able to catch up with new releases because there are so many books that I want to read. But still, here are three new releases in 2022 that are on the top of my radar as of writing with Cleopatra and Frankenstein at #1.
Most anticipated releases for the second half of 2022?
Here's a macédoine of genres! I have always been a Nicholas Sparks girl, so I'm really excited to catch up with all the books he has recently released. Aside from him, I am also looking forward to read another Ruth Ware book as I've loved The Woman in Cabin 10 last year. R.F. Kuang's Babel, on the other hand, is one of my most anticipated releases this year because The Poppy War is one of my favorite reads in 2020! The Last to Vanish and Love on the Brain are new-author reads for me! I know that Ali Hazelwood's Love Hypothesis is one of booktok's and bookstagram's most recommended book for a while now, but I haven't read it yet (and I am planning to, hopefully before the year ends), but Love on the Brain's synopsis seems more interesting for me.
Biggest disappointment?
Since I've read only a handful of books so far this year, I've been picky as to what to read next, so I'm really proud to say that I haven't encountered any disappointments yet. The lowest rating I gave a book so far is three stars, but I don't consider them disappointments as I've enjoyed reading them, just not as much as the other books I've read. So yay for me!
Biggest surprise?
I mean, I knew I was going to love this book because Lualhati Bautista is a well-known author in my country, but I was just surprised that the descriptions about Martial Law was more graphic in this one than in Dekada '70 (her other Martial Law novel). It just stuck with me and I honestly still think about it once in a while.
New favorite author?
No new favorites… yet.
Newest fictional crush?
I think I have come to the point where I don't have fictional crushes anymore because I don't read as much romance as I used to. Yes, I still do crave a good Nicholas Sparks and other contemporary romance once in a while, but the feeling is quite different. It's amazing how my reading taste has changed through the years without me even noticing. These days, I am more into magical realism, historical fiction, non-fiction, and thrillers. But if I really need to answer, Nezha from The Poppy War series probably comes close.
Newest favorite character?
It took me a while to catch up with this series, but my new favorite character from this world is probably… Peaches. Yep, you've heard that right. I mean, I do love Apollo, who wouldn't? But Peaches is just too adorable!
Book that made you cry?
If you think this is a light read, you're wrong. There were parts of this story that's just very painful and beautiful all at the same time. You just have to read it.
Book that made you happy?
This is one of the books that was red-tagged after the son of a dictator won the presidency in my country. It's a children's book to help young readers understand our history and the efforts of the previous generation for us to have the freedom that we have now.
Favorite book-to-movie adaptation you've seen so far this year?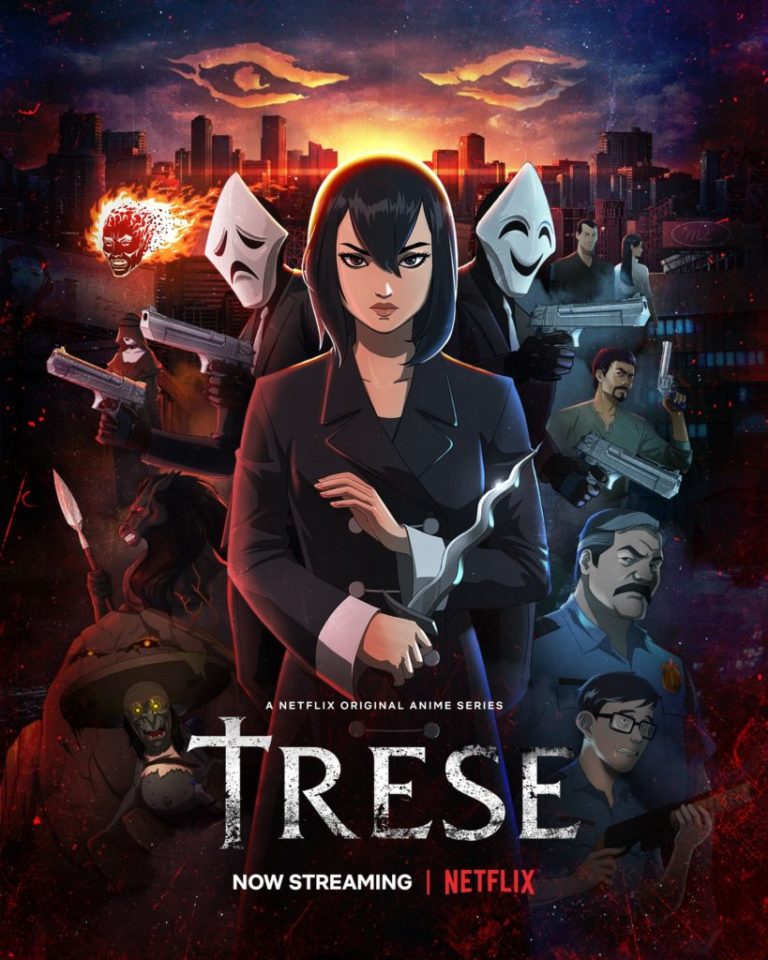 I haven't started watching most of the book-to-movie adaptations on my list, but I did mostly watch manga-to-anime adaptations. These two are my favorites! As for the book-to-movie adaptations, some of the titles on my list are Heartstopper and The Summer I Turned Pretty.
Favorite post you've written this year?
I actually have three posts that I've written this year that I am quite proud of:
I created a new segment where I feature my favorite authors. I haven't had the chance to draft the second one, but I started with Rick Riordan! Watch out for the next author. 🙂
Most beautiful book you bought this year?
I have always been bad at sticking to my book-buying ban, thus I am so eager to make a new rule in the second half of the year (but that's for a different post). Anyway, here are some of the covers that have caught my attention. They are all really pretty to me! Especially Americanah — aesthetic!
What books do you really need to read by the end of the year?
I don't really need to get to anything. One of my resolutions this year is to be kind to myself and accept that we all have different paces — especially when it comes to reading. I only intend on reading the titles that I want to and what fits my current mood. So, as much as possible, I don't let other's progress pressure me.
Although I personally would love it if I finish the Trials of Apollo series this year, if not, hopefully at least get to the third book. Also, The Poppy War trilogy. Some other books on my radar:
---
That's the end of this year's Mid-Year Book Freak-Out Tag! Have you posted yours? Link them down in the comments as I would love to read them.